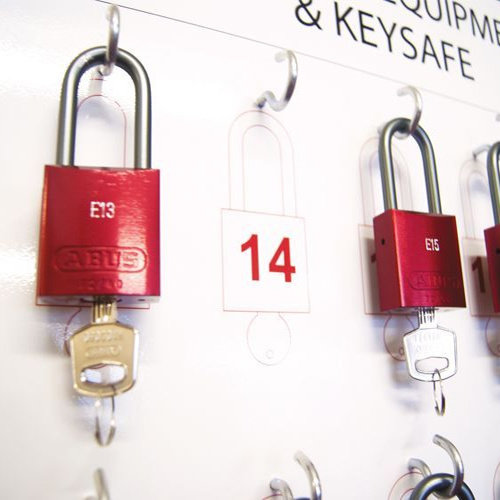 Lockout-Taout Shadow Boards
Custom lock-out shadow board to organize all your lockout-tagout equipment.

Magnetic shadow board including print en mounting materials.

Available in different sizes.

Simply select the required equipment and padlocks, Lockout-tagout-shop arranges the design and production.

Prices including print, design costs and mounting materials (excl. lockout equipment).

Personalise your shadow board with your company logo free of charge.

(Shadow board needs to be assembled upon delivery)


Do you need technical support or more information regarding our products please contact our technical specialists or sales engineers.